The Head of Caravaggio for the Apostles

2019
Fat (beef tallow, stearin)
75 x 107 x 5cm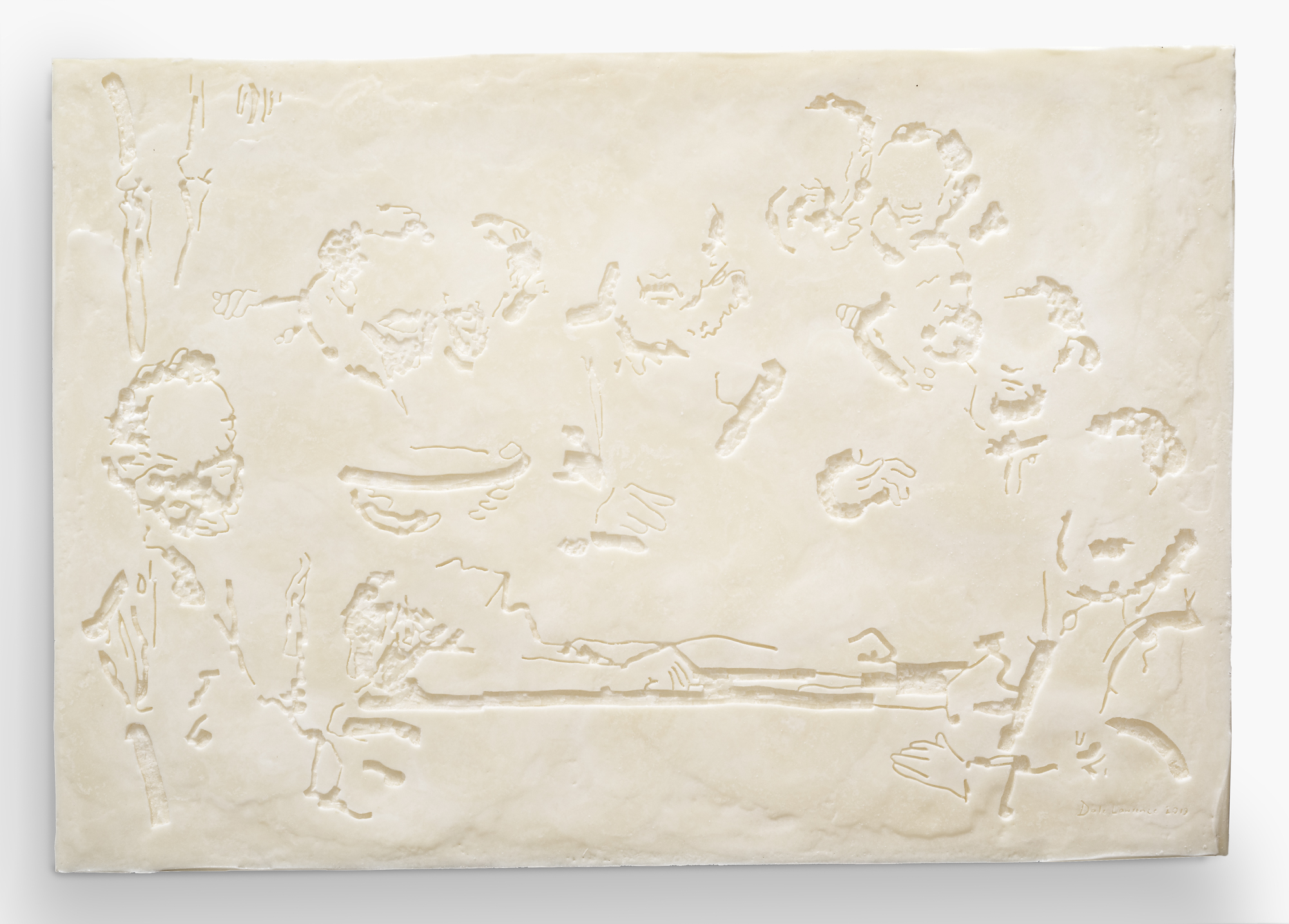 The Anatomy Lesson of Robert Mapplethorpe'

2019
Fat (beef tallow, stearin)
75 x 107 x 5cm
Images drawn from classic paintings are carved into slabs of animal fat.
The first work depicts a mash-up of two works by Caravaggio – David with the severed head of Goliath (in reality a self-portrait by the artist) has replaced Jesus Christ in the garden on the Mount of Olives as he appeals to the bored and sleeping apostles. Their disinterest is obvious.
The second work is a remake of a 17th-century anatomy lesson, where a crowd of students eagerly surround a doctor who stand over the body of a subject. Rather than a cadaver, the subject is Robert Mapplethorpe's portrait of James Ford lounging in a bathtub.
The formula for the fat works, a combination of beef tallow and stearin, was derived from a report of Joseph Beuy's recipe for his tallow sculptures.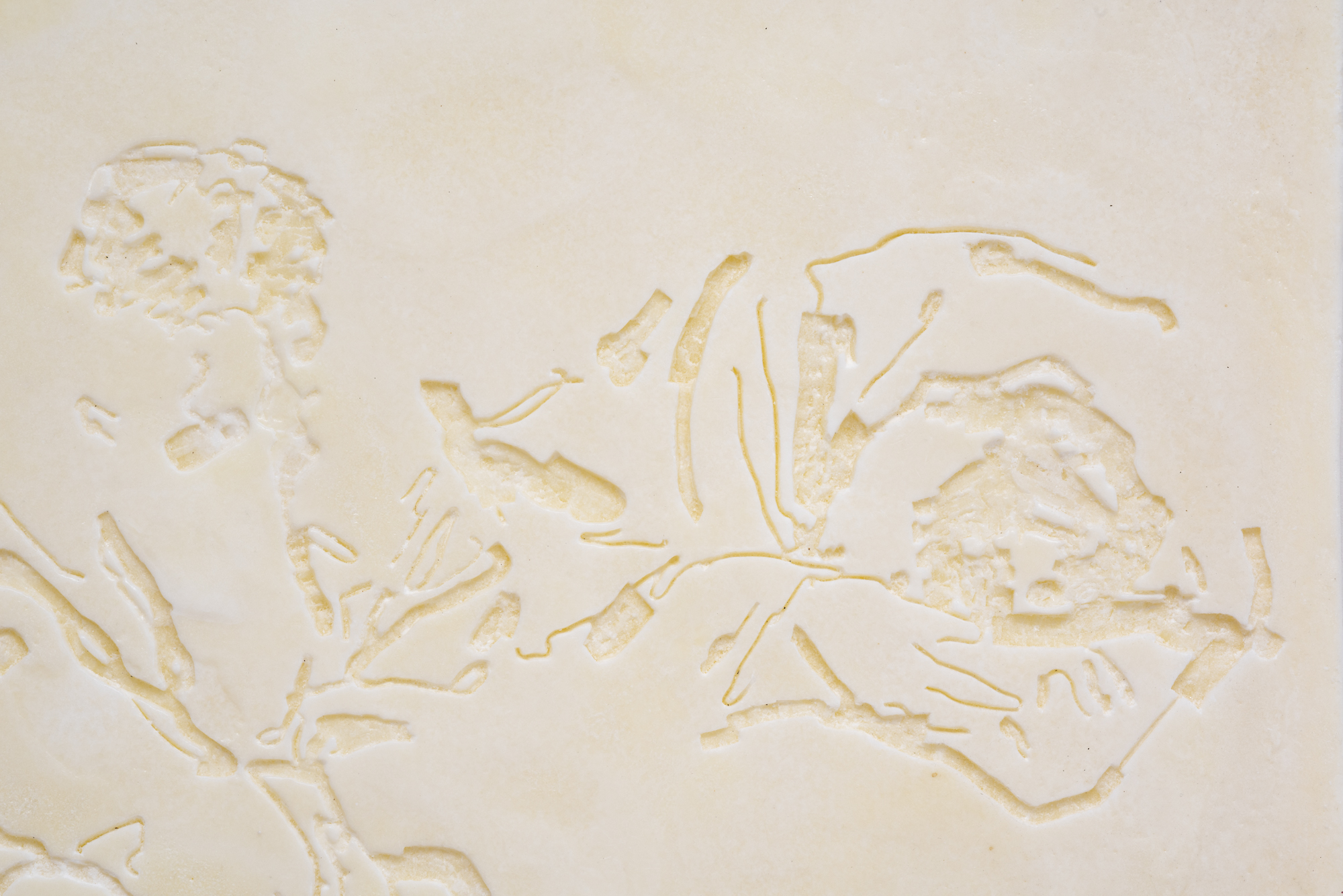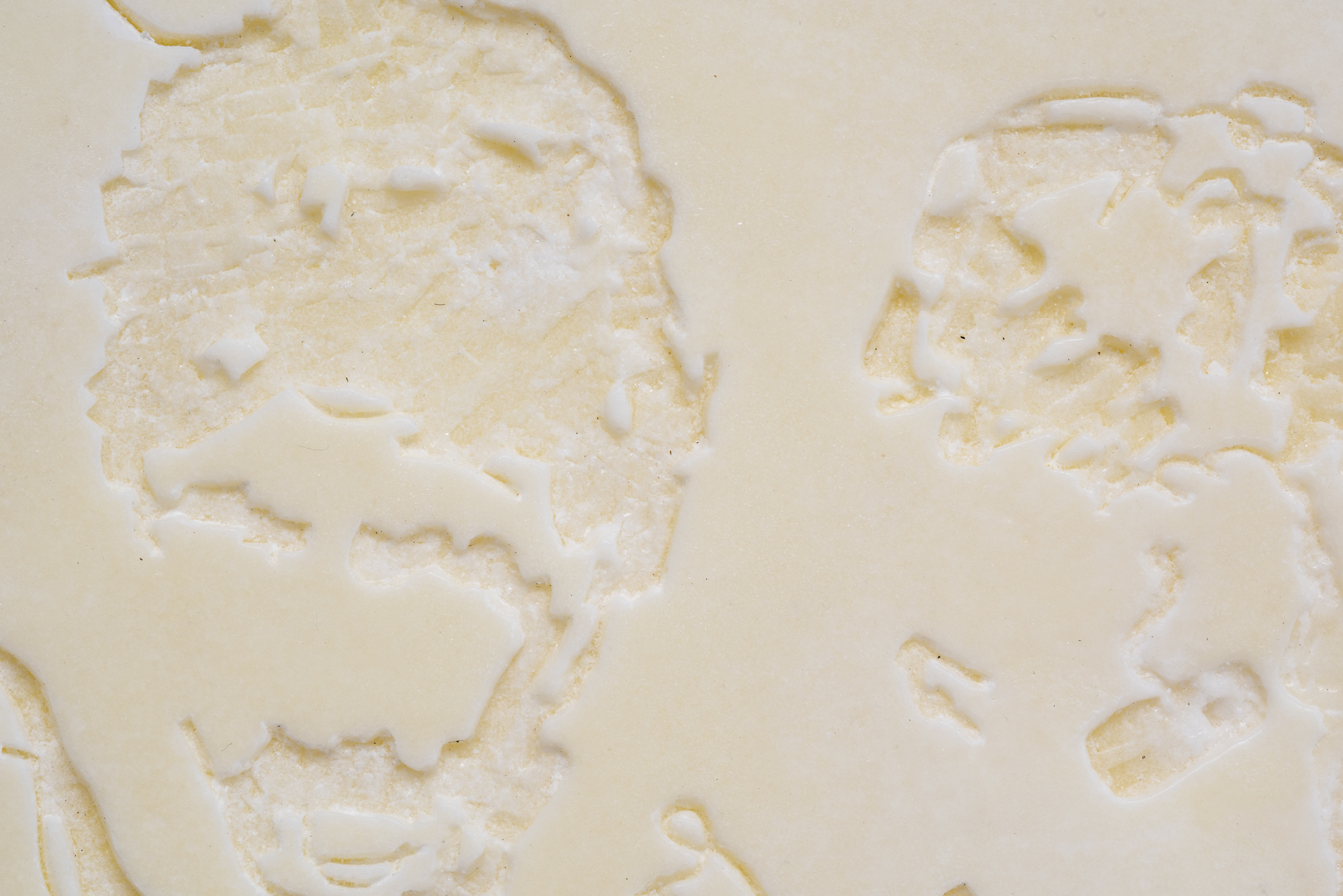 The fat, as seen by Beuys as a symbol of energy and healing and essential for life, is today more commonly a tell-tale sign of imbalance and excess.