The bath is seen to be simultaneously a place of cleansing and reflection, as well as a leisure activity for those with the time and means to enjoy it.

In an act of devotion that can be compared both to the ascetic rituals of religious devotees, the work takes literally the assumption that devotion, commitment, persistence and a degree of suffering lead to enlightenment.

Also, by comparing the bath to an artwork (art object)—where the artist imbues an object with their life experiences, their efforts and something of their essence—the depositing of one's daily dirt into the bathwater questions whether the value is at times misplaced on artists rather than the works they produce.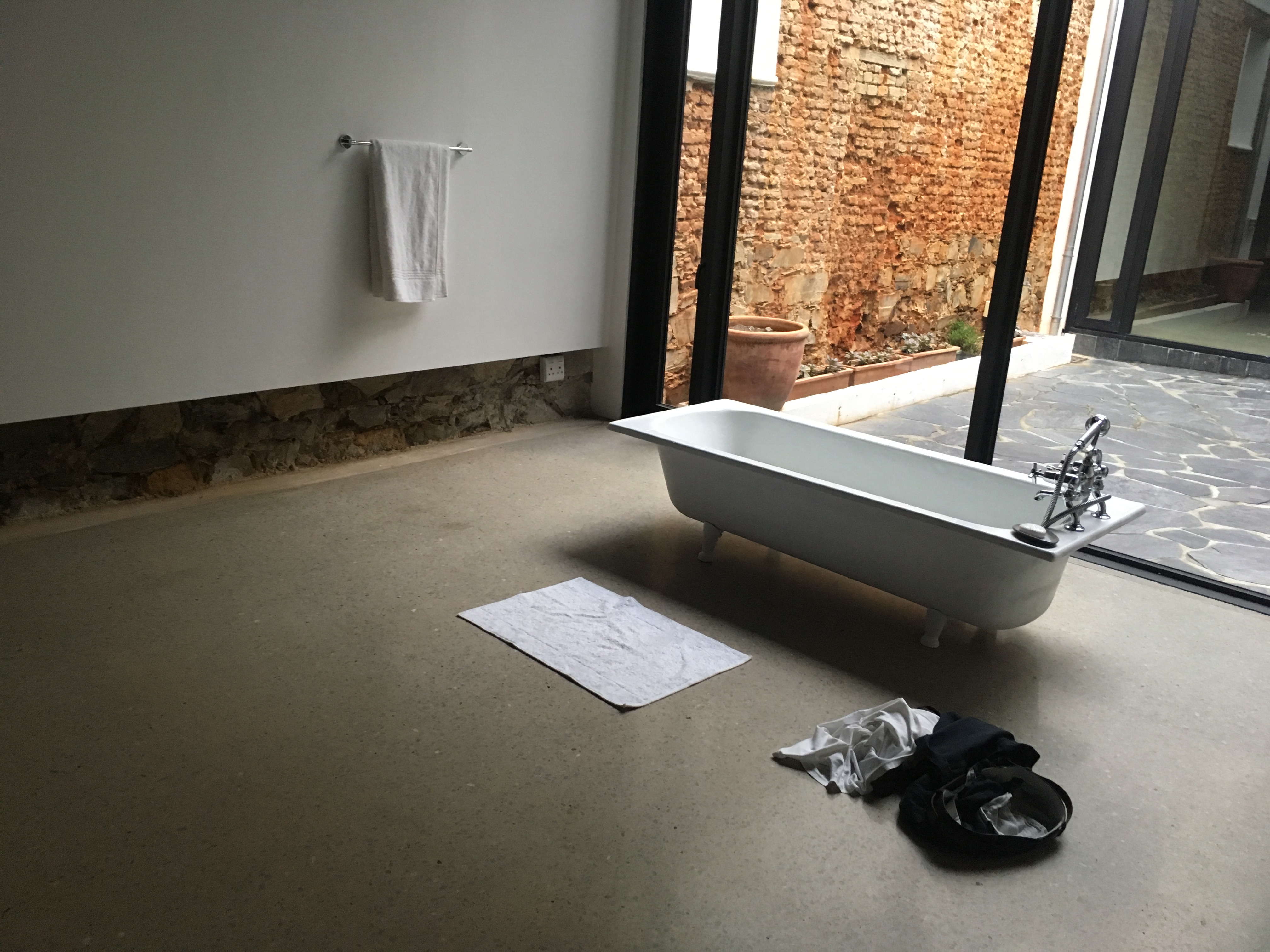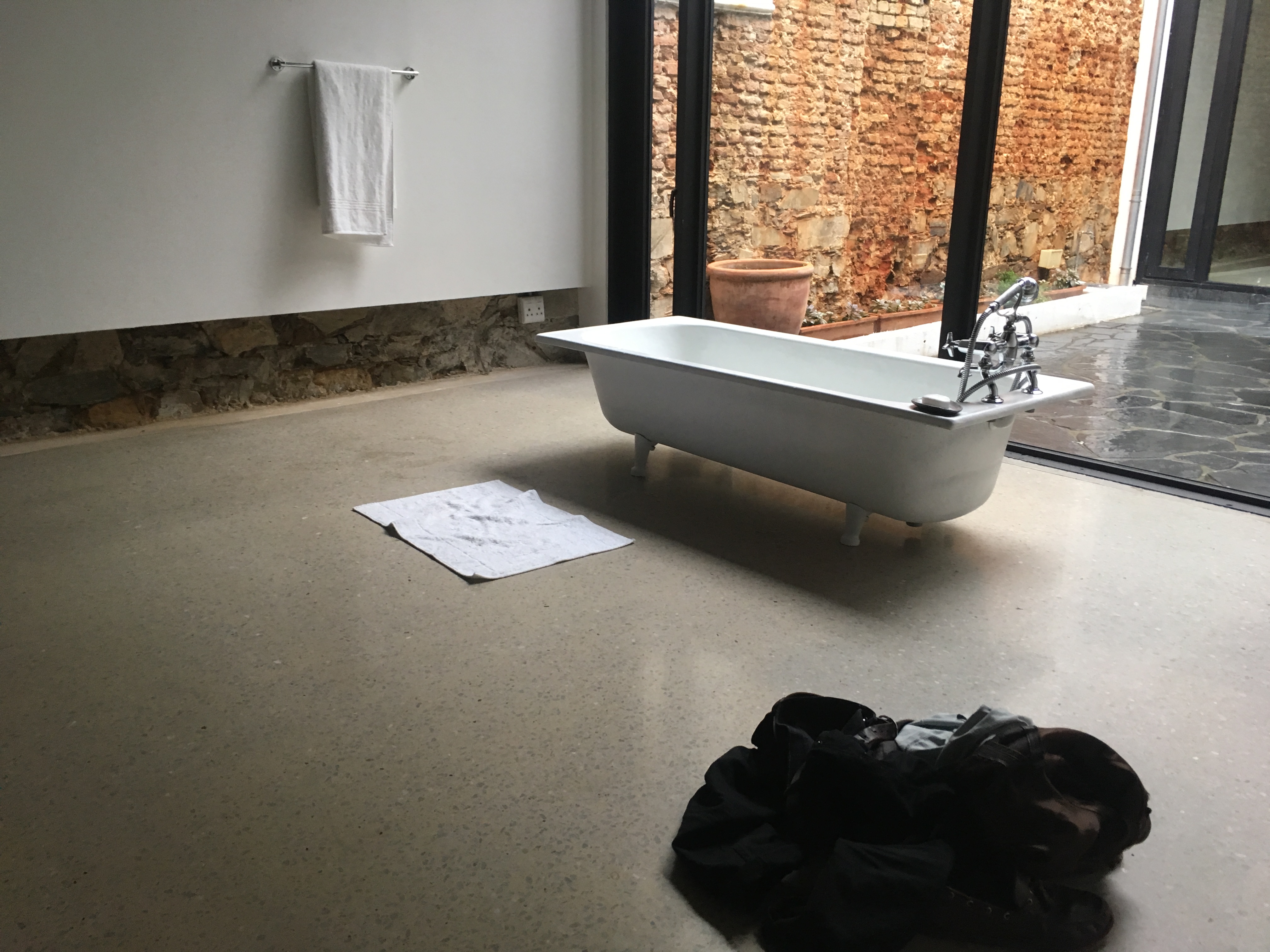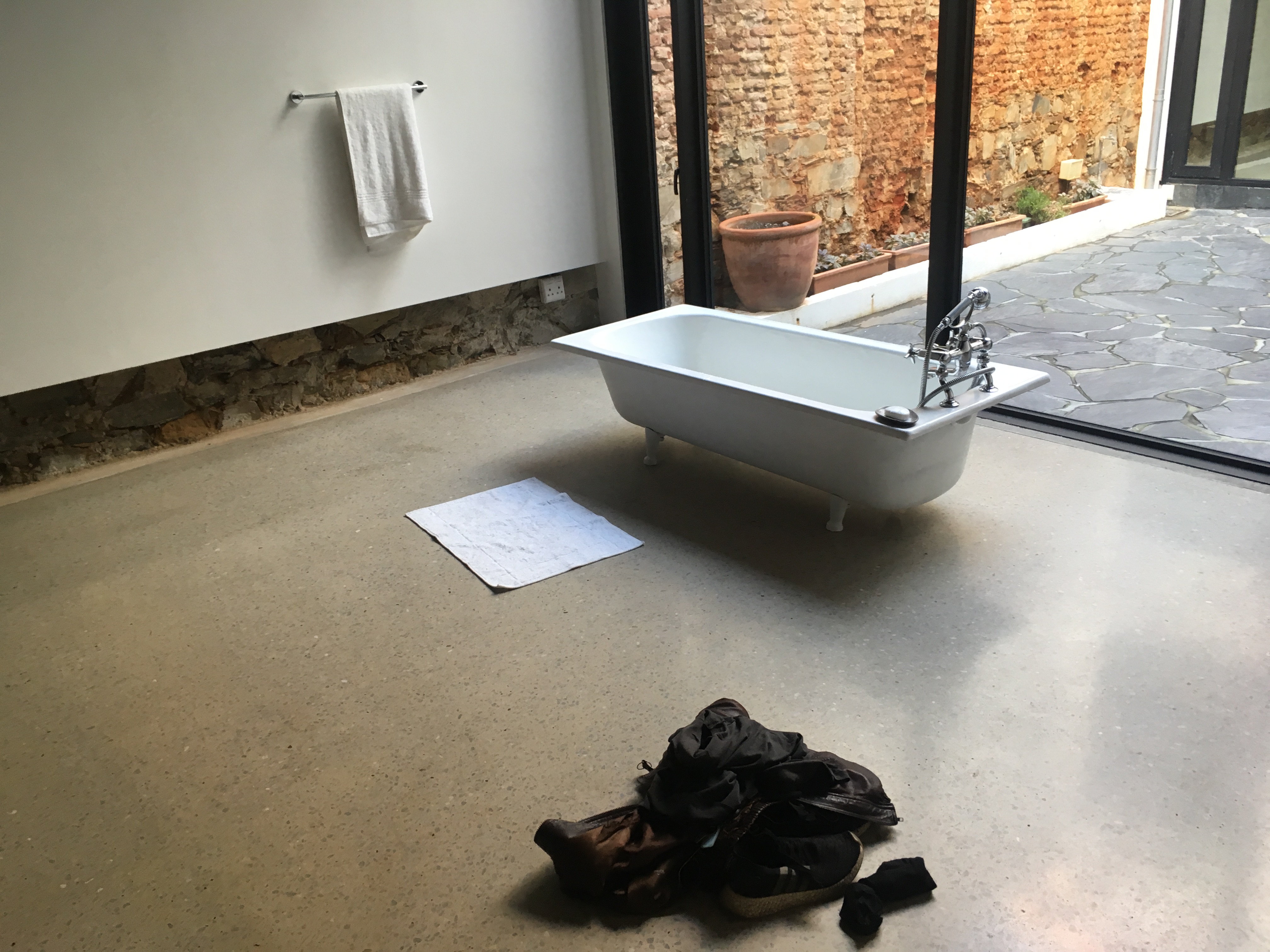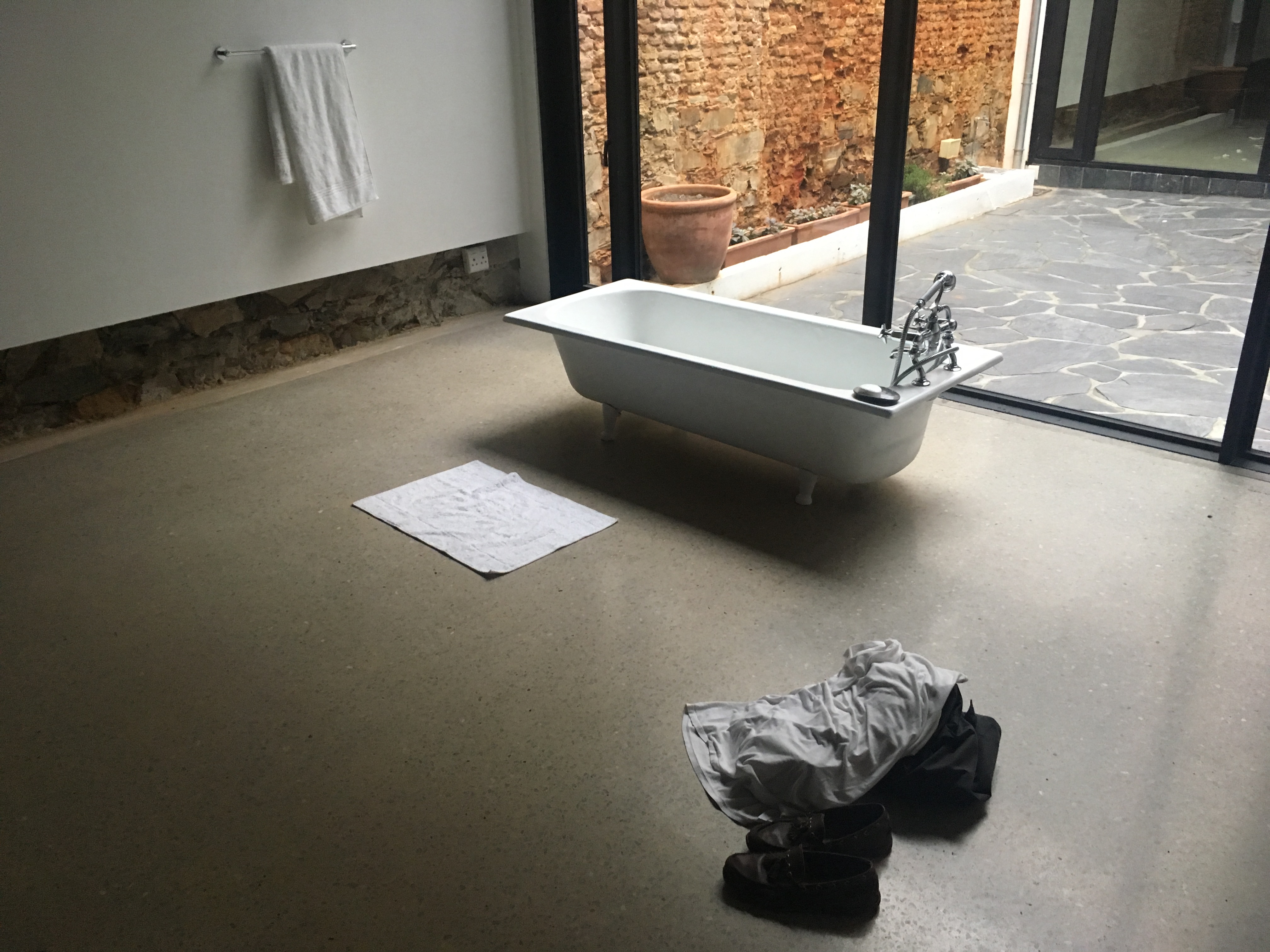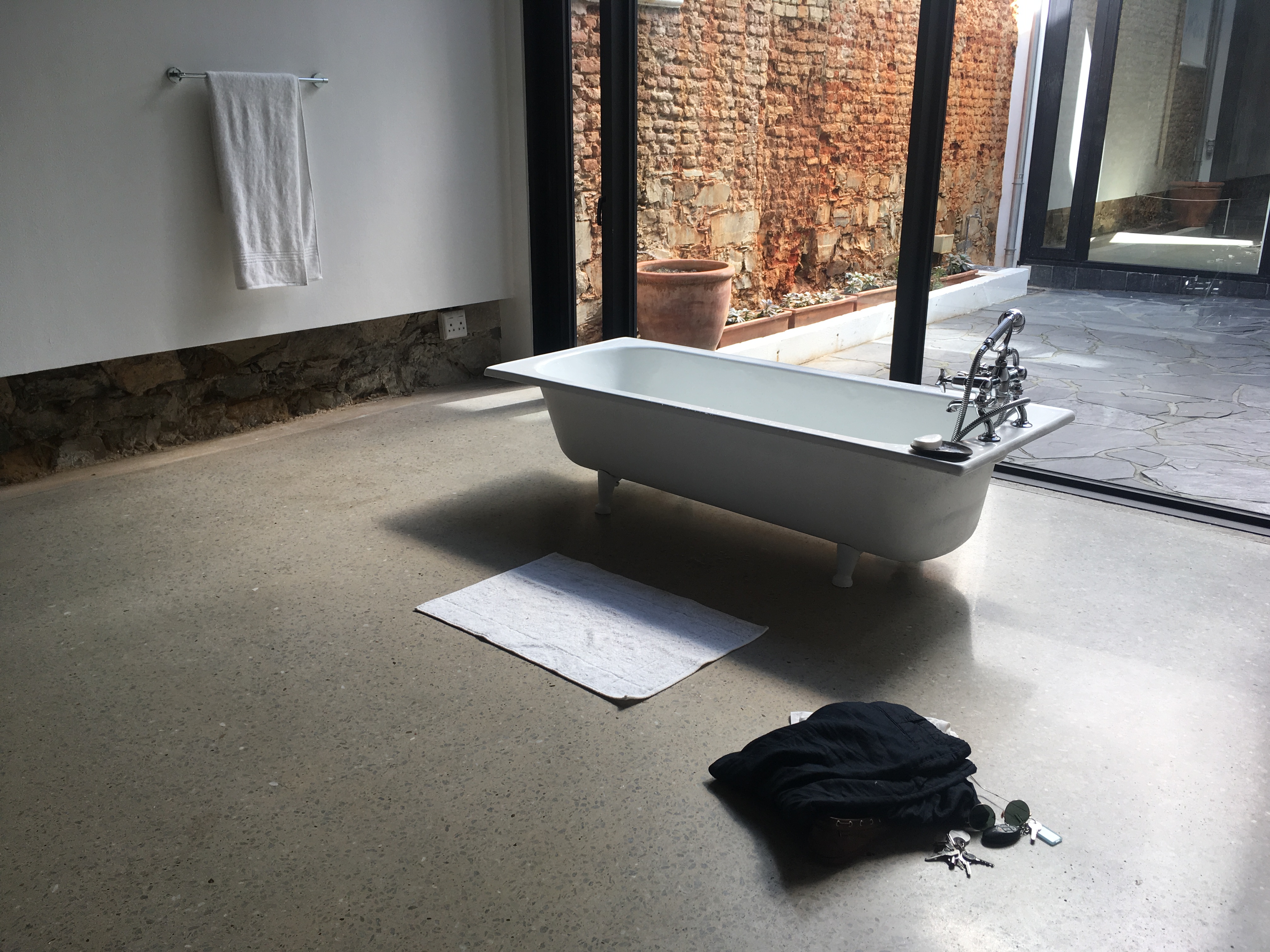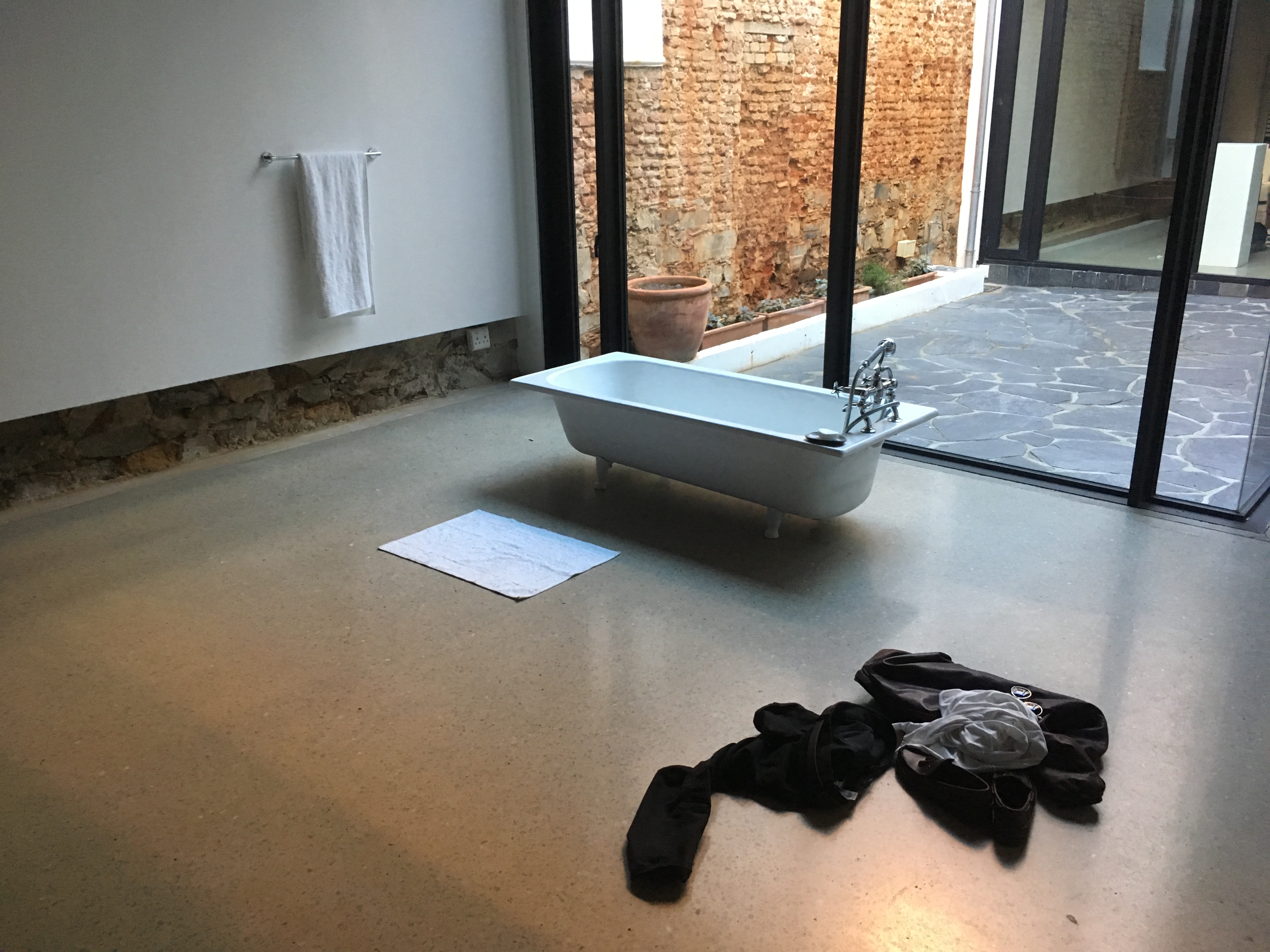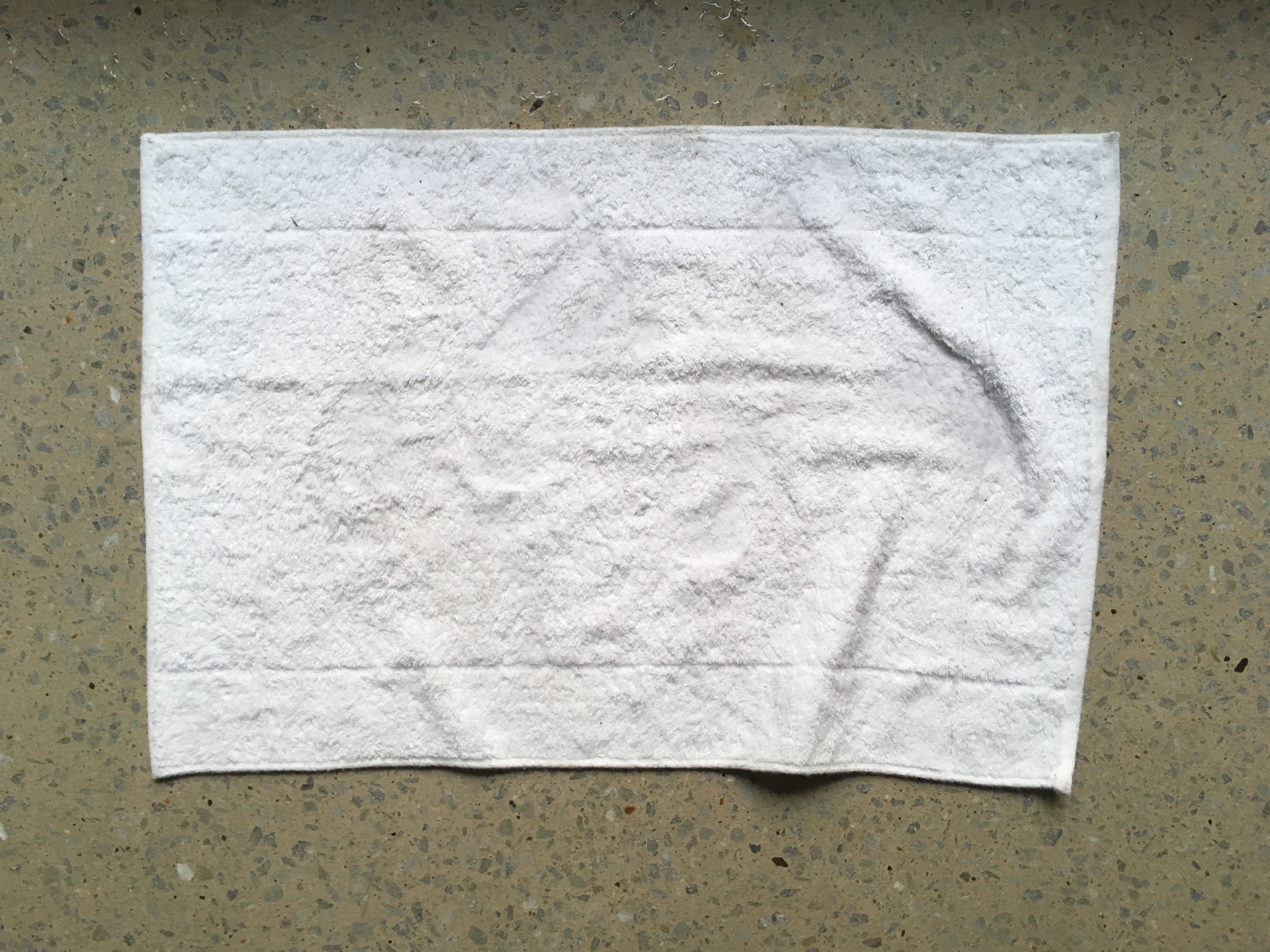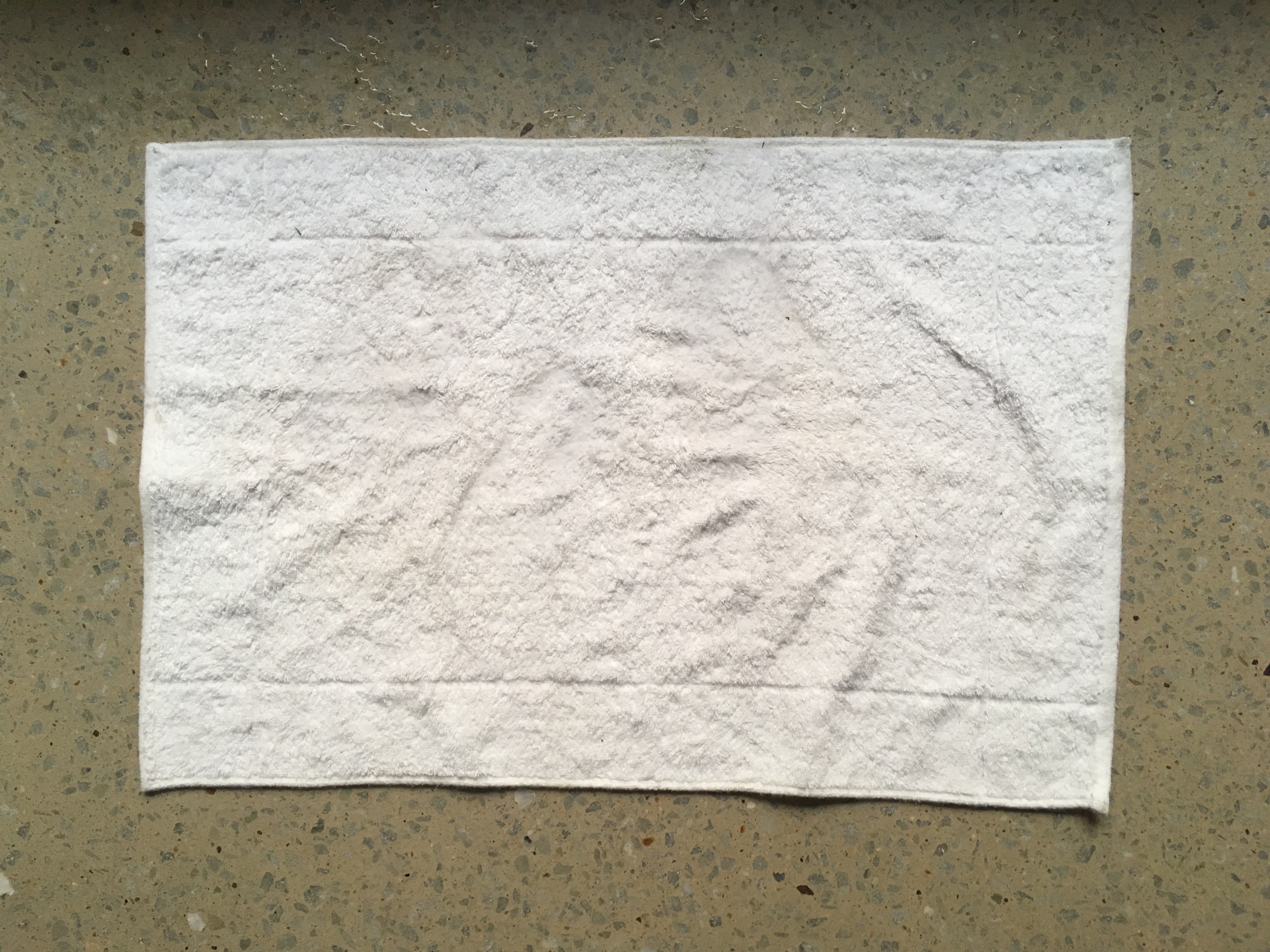 Matthew Freemantle, on Seen and Not Seen:

"It's 7.34am at SMITH in Cape Town's CBD and artist Dale Lawrence is in the middle of the gallery taking a bath.

He's done this every day before opening time for the past five weeks and will continue every morning until his exhibition ends on the 12th of October.

Lawrence is performing this act of artistic theatre as part of Further Prototypes, his third solo show at SMITH and his most elaborate foray into performance.

Lawrence won't be seen bathing, for better or worse, but the evidence is there in implication, whether a ruffled towel, a wet mat or the dirty bathwater.

This is all part of the artist's plan. By including elements of his normal life— painting live in the gallery, taking the morning bath—Lawrence positions artmaking as not some alternate reality but as a functional part of the everyday.

Artworks are imbued with an artist's life experiences, their efforts and their essence. By depositing his daily dirt into the bathwater Lawrence questions whether value is at times misplaced on artists rather than the works they produce.

"The bath is seen to be simultaneously a place of cleansing and reflection, as well as a leisure activity for those with the time and means to enjoy it," says Lawrence.

"It's an act of ritual and devotion that can be compared both to the ascetic rituals of religious devotees, the work that takes literally the assumption that devotion, commitment, persistence and a degree of suffering leads to enlightenment."

And has it brought about some measure of spiritual insight? Or has the artist just proved that bathing in the same water every day simply proves the law of diminishing returns, where doing something more means less and less enjoyment.

By repurposing the gallery as a working space, a conduit through which Lawrence passes, he draws attention away from the idea of finished works hanging inert on a wall and towards the lively, uncertain environment from which his works are made. "